Davor Badrov ponovo je pokazao da je jedan od najboljih vokalista na balkanu, i novom pjesmom srušio sve svoje rekorde.
Pjesma je postala hit na društvenim mrežama, a pregledi na youtubeu rastu munjevitom brzinom, iako se vrlo hrabro, odlučio za varijantu koja izostavlja golotinju i klubove.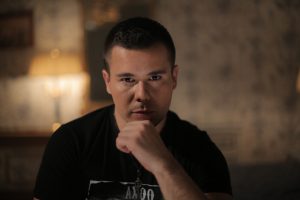 "O ljubavi pjevam jer u ljubav vjerujem, to je najljepše stanje s kojim se možemo sresti u životu. Ja silno želim da iza mene ostanu pjesme koje govore o sreći, i koje stvaraju uspomene, to je jednom glazbeniku najveća nagrada"- komentirao je Badrov.
Pjesmu potpisuju Siniša Ličina i Aleksandar Krsmanović, a spot "Tropical Life is fun" produkcija. Silni pozitivni komentari samo su potvrda fantastičnog rada ovog mladog umjetnika, koji je do kraja godine rasprodan sa nastupima !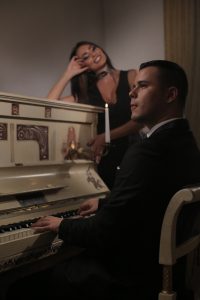 "Da, kao što vidite, Novu 2017. godinu ću dočekati u svom kraju, u svadbenom salonu "FIS" u Vitezu, a do kraja tekuće, i dobar dio sljedeće godine sam već zakazao nastupe, i radujem se što će biti jako puno druženja sa mojim fanovima" – ukratko je zaključio Badrov.
Za kraj poslušajte njegovu novu numeru: "Vjera u ljubav"