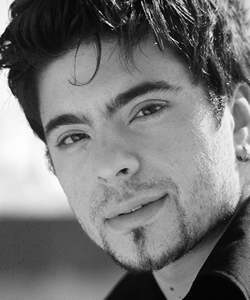 Te zvijezde u mrkloj noći
Moje su oči
Šapat vjetra moj je glas
Mile moje pjesme, nema zaborava za vas.
Čujte muziku koja za pjesmom sniva
Samo moje tijelo u Kruševu počiva
Moje molitve vas prate
Živ sam, ali vi to ne znate.
Sa vama sam i uz vas
Uskoro ću pjesmom uveseljavati sve nas
Podravite me sa ljubavlju i podarite bar dio vašeg smiješka
Jer reći da sam mrtav , to je greška.
Sa vama sam, u vama i oko vas
Iako me ne vidite bar čujte mi glas..
Tu sam, uvijek spreman ljubavlju pomoći
Otvorite srca i zatvorite vaše oči
Pomolite se tad Njemu
I znat ćete nisam mrtav
Prisutan sam uz vas u svemu.
Autor: Medina J.
Izvor: www.tose.bloger.hr