Veldina Alibegić je ime koje svi dobro znaju u sjevernom dijelu Bosne i Hercegovine. Poznata pjesnikinja,profesorica njemačkog jezika i književnosti u slobodno vrijeme bavi se muzikom.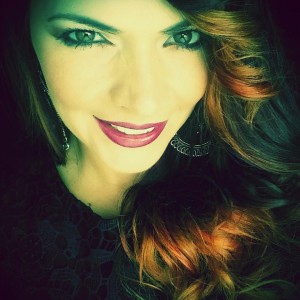 Veldina je do sada objavila dva singla koji su dostigli veliku popularnost i uveli je na velika vrata bh.estradnog neba.Nakon objavljenih pjesama "Ne trebaš mi", "Tečeš mi kroz vene" koje je uradila u saradnji sa Tempo produkcijom,mlada pjevačica dobila je mnogo ponuda iz stranih muzičkih produkcija koje je odbila iz jednog razloga – nije mogla otići iz svoje zemlje.
Lijepa Krajiškinja nastavila je sa muzičkom karijerom u Bosni i Hercegovini i trenutno predstavlja pravo osvježenje za našu estradu. Nedavno je snimila novu pjesmu pod imenom "Žurka je kod mene" koja će vas oraspoložiti i razmrdati u ovim jesenjim danima.
"Muzika je moja velika ljubav i mislim da se to i osjeti u mojim pjesmama. Ova pjesma je nastala poslije dobre žurke i druženja sa mojim bendom. Došla mi je ideja,nisam spavala do jutra dok je nisam završila. Jednostavno kad dobijem inspiraciju odmah se bacam na posao. To je tajna uspjeha-ništa ne ostavljaj za sutra. Sretna sam jer je publika prihvatila pjesmu s oduševljenjem što potvrđuju i mnogobrojne poruke koje dobijam putem društvenih mreža. Trenutno spremamo i spot ali neću otkrivati puno detalja za sada," izjavila je Veldina.
Tekst i muziku napisala je Veldina dok su aranžman uradili Almir Ajanović i Damir Bečić. Pjesma je snimljena u profesionalnom studiju Tempo u Sarajevu.