Popularni pjevač i kantautor Al`Dino Kurić fanove je obradovao novom baladom. Riječ je o numeri koja nosi naziv "Kreni", a za koju Al`Dino kaže da očekuje mnogo jer je u rangu njegovog hita "Kopriva". On je u emisiji "Grand Koktel" promovisao novu pjesmu za koju je muziku i tekst sam radio. "Ne mogu da pobjegnem od svog fazona, to je ono što publika od mene očekuje", rekao je Al`Dino i ispričao interesantnu priču vezanu za ovu pjesmu.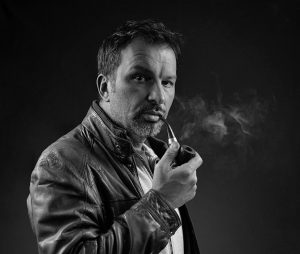 Naime, pjesmu je uradio prije nekoliko godina i pjevao je ponekad pred nekim kolegama muzičarima i uvijek za nju dobijao najveće pohvale. Jednom se zatekao u društvu veoma poznatog i popularnog pjevača koji je otpjevao mnogo velikih hitova, te mu onako ležerno otpjevao i pjesmu "Kreni" samo da bi čuo i njegovo mišljenje i dobio savjet kao starijeg kolege koga jako poštuje.
Nudio mu je neke druge pjesme, ali pošto je čuo ovu pjesmu počeo je plakati i jako emotivno je doživio ovu pjesmu, te je odmah rekao kako je to pjesma za njega i nazvao je pjesmom njegovog života. Molio je Al Dina da mu je proda i nisu bile pare u pitanju. Tako je poslao svoju djevojku do stana da donese pare i ubrzo se pojavila sa kovertom u kojoj je bilo ravno 10 000 eura, ali Al Dino i dalje nije želio prodati pjesmu, jer je to samo bila još jedna potvrda da se radi o vanserijskoj pjesmi i tekstu, tako da je pjesma ostala u Al Dinovoj izvedbi koju premijerno slušate danas.
Ostaje nam da poslušamo pjesmu i otkrijemo u čemu je tajna ovih stihova, a ime pjevača iz priče namjerno nismo otkrili da bi slušaoci mogli pretpostaviti na osnovu stila pjesme ko bi to mogao biti. Uživajte!